We debated a long time about doing this boat tour. Because everything in the town is made for tourists to pour their money into, I wasn't sure if it would be worth it. When we finally made the decision to do it, it turned out that because we are here off season we got a great deal on tickets (2 kids free and 2 kids half price). Or maybe they just felt bad for us because it was a cold rainy day.
I would say that the boat probably holds at least 60. There were 16 passengers on the boat and we were 6 of them. During most of the ride up the dells a guide gives lots of information on the dells and points out interesting rock formations that look like things like Indian heads and alligators. It was very informative and it felt much like a private tour.
The beginning of the tour: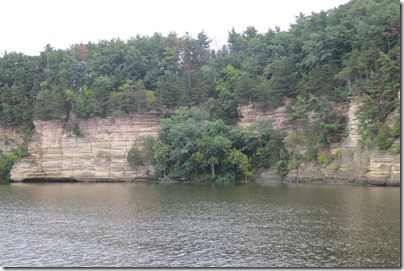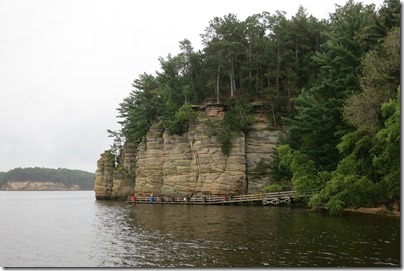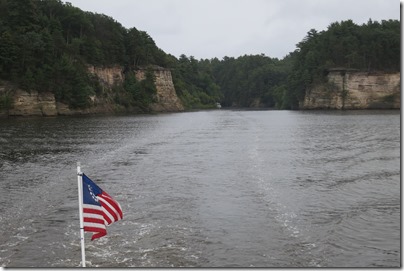 Boat Stop #1- Witches Gulch
I was very excited to see this and it did not disappoint. I couldn't take enough pictures to capture the magnificent beauty of this gulch. Because it was so dreary and rainy, it did have a rather eerie feeling.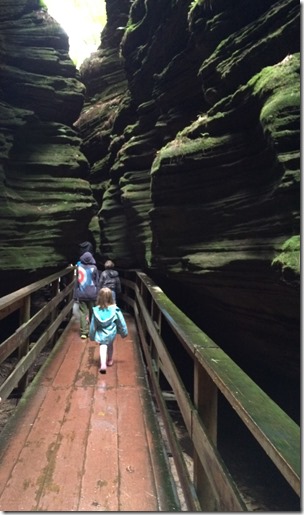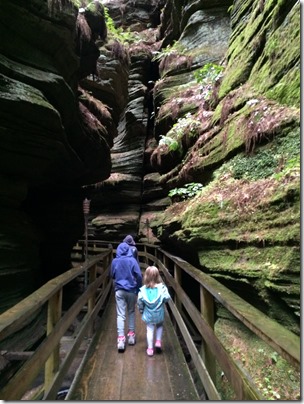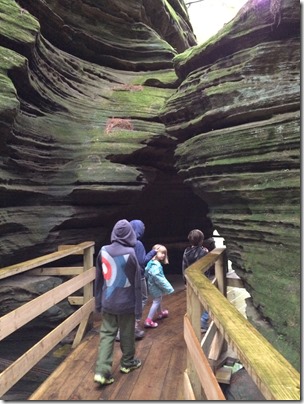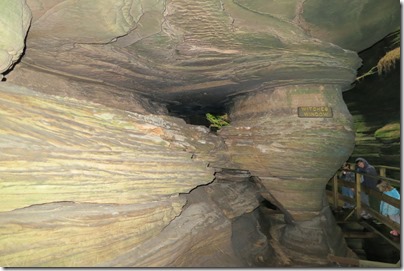 Boat Stop #2- Stand Rock
We were told that Stand Rock is known for the famous dog jump. Not famous enough that I had heard of it. But indeed a dog does jump the distance of 5 1/2 feet between these rocks, except when it is raining. No dog jump for us.