What a fantastic day at this state park here in Michigan. When we were driving into the park it didn't appear that the park was going to hold up to its name. The initial drive was pretty but there were no sign of dunes, that wasn't until we turned the corner and in sync all said "WOW!!"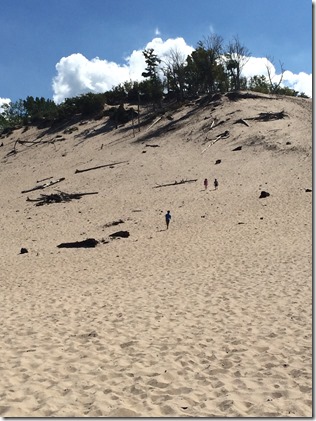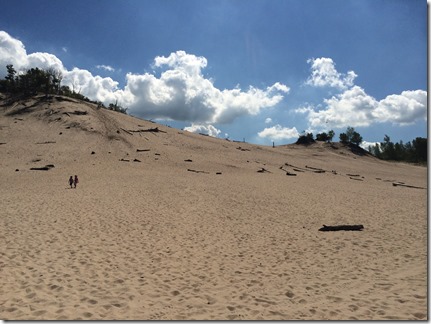 It is hard to see the massive size of these dunes in these pictures. But to try to give you an idea that is Korben, Makenzie, and Koah hiking up to the top in the first picture.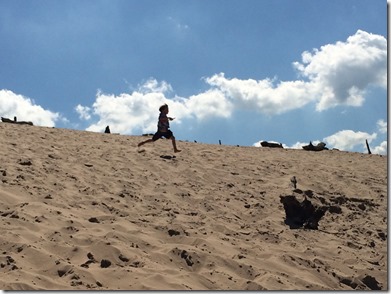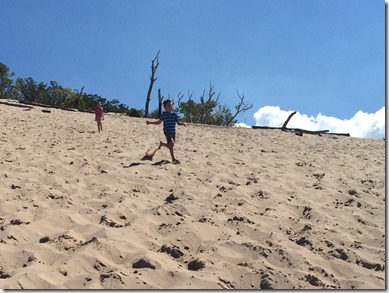 Now for the run down.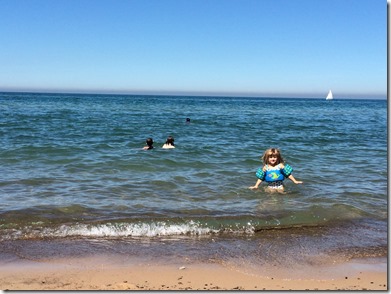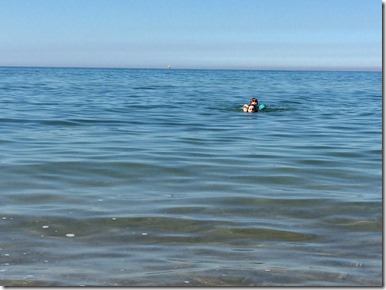 And after all that running, what better way to cool off than a swim in Lake Michigan! I was really impressed on how clean and warm the water was.