Jeff doesn't remember watching Little House on the Prairie growing up.... Wait... What? How did I not know this till now. We have watched episodes with the kids from Netflix and he never mentioned this. I've forgiven him.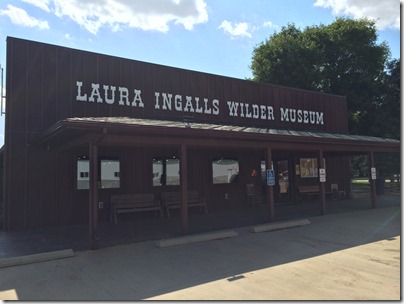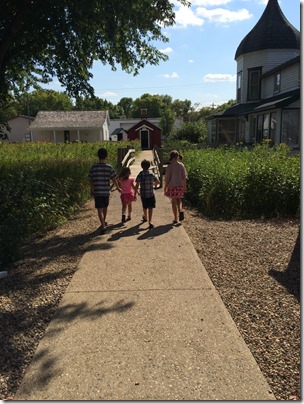 This museum was fun for us Little House fans.
There were replicas of a school house, a chapel, a dugout, jail cells and a general store. The only original item from the Ingalls time is the bell that rang in the chapel. It still rings to this day in a new church.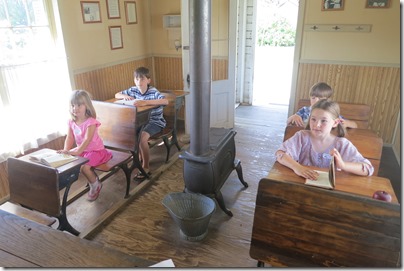 Playing school… whatever that means to homeschooled children.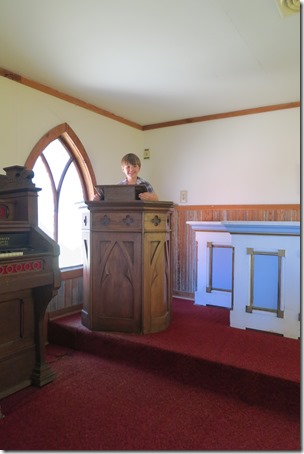 A sermon from Pastor Koah.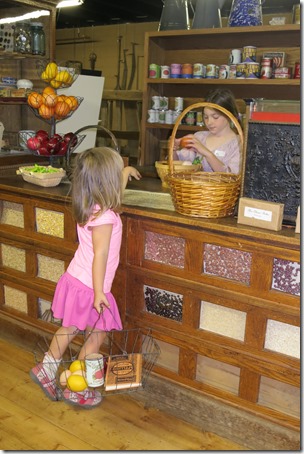 Running the Olsen's General Store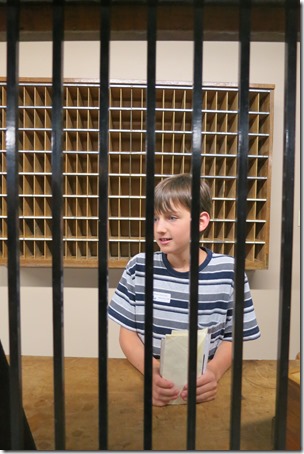 The mailman.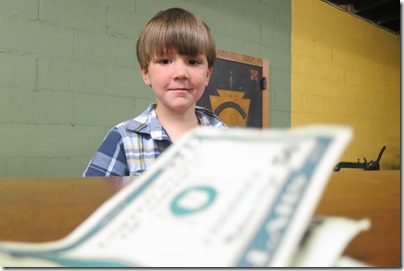 The banker.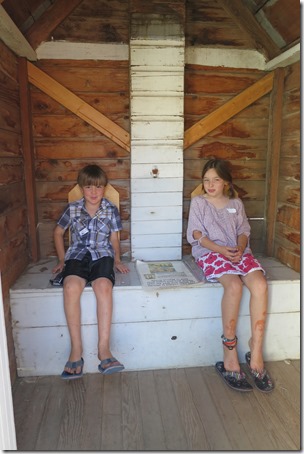 Making farts noises while sitting on the pots in the out house.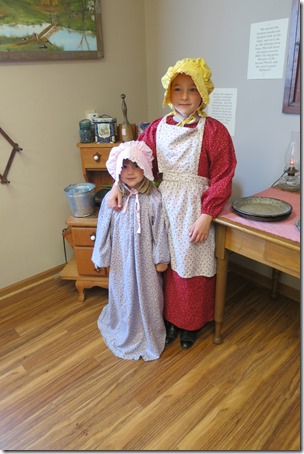 This is Grandma's House. There was a room in this house dedicated specifically to the book On the Banks of Plum Creek. This is where they had some hands on activities for the kids, like a slate board and chalk and dress up clothes.
If one thing was clear it was that life on the prairie for the Ingalls was not as happy and joyful as depicted in an hour episode of Little House on the Prairie. This family worked really hard and struggled much for long periods of time. If I am reading the time line correctly, the Ingalls were only in Walnut Grove for two years where they lived in the dugout on Plum Creek for about year of that time.