I fell in love with this town. Nestled along the coast of Lake Michigan is the town of St. Joseph. With it's cobblestone streets, clean beaches, and beach playgrounds I imagine this is a popular destination in the summer for many Michigan natives. Also, not far from the beach is a giant fountain for cooling off in on hot summer days. We arrived into town around 5. The kids played (and so did I) at the Discovery Zone which is approximately a block away from the beach. It happened to be half price Thursday so it was $3 per person to get in. It was worth the $3 but not quite worth $6. It is definitely geared toward younger children but because there was a water table my 10 year was in heaven. The carousel also happened to be half off as well.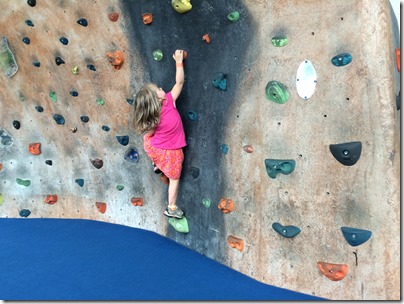 This girl is so strong!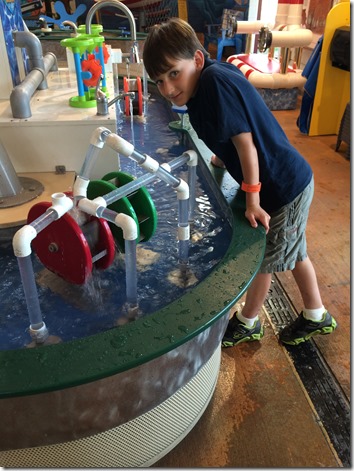 Some things never change.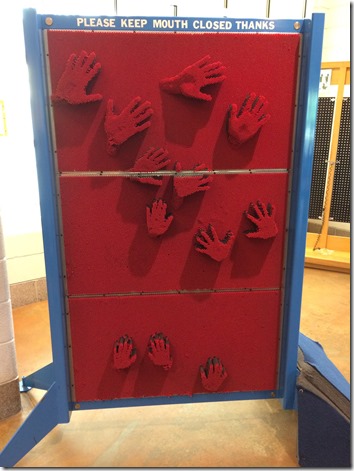 We had so much fun with this peg board.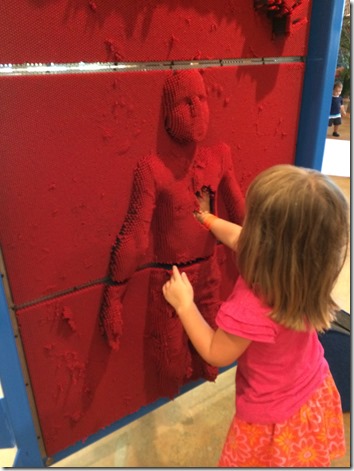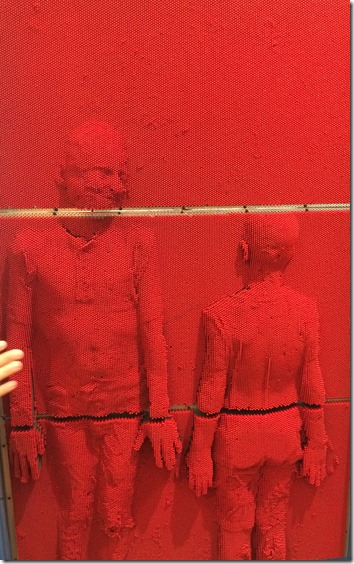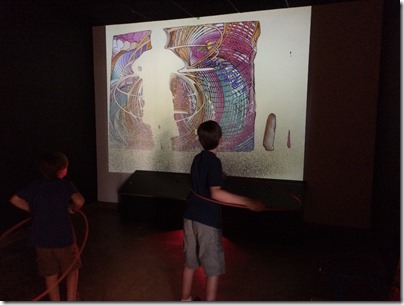 When we finished the Discovery Zone and had a ride on the $700,000 carousal (that's a post for another day) we were just in time to see a breathtaking sunset over Lake Michigan.