And it feels good to meet again. I'm feeling a bit nostalgic, seeing the hospital where Korben was born, seeing the first house we bought, visiting with old friends, and remembering just how lush and green this beautiful state is (the western part anyway). What I have seemed to have forgotten is how much it truly rains here. But I know that behind all those clouds are the most majestic mountains I have ever encountered in my 39 years of life. Oh, how I would love to see them again.
We've had an amazing fall with incredible weather, that is until we crossed the Cascade Mountain pass on 90 to enter the Seattle area. And then the rain started and it hasn't stopped in days! I will not!… I will not let this rain stop us from getting out to show our children the stunning Emerald City. Well, maybe not so stunning right now being that you can't even see the city behind the dense clouds.
We went out anyway. If there is one thing to remember about this area, it is how quickly the weather can and does change.
First up… Oxbow Farm in Carnation, WA. In between the rain we did manage to get some pumpkins for carving and painting. This farm is a sweet little place. No charge to roam the farm and read their informative signs, which we did even in the rain.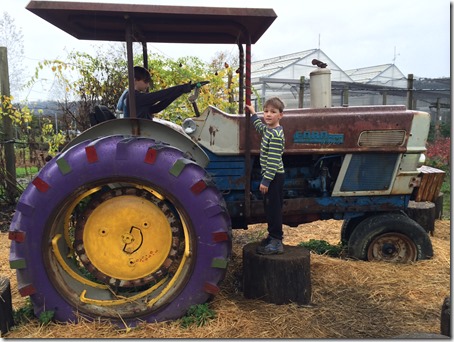 We also met the owners of the Wicked Pies food truck, in the Oxbow parking lot mud lot who were just closing up shop truck. We had a brief discussion on New York style pizza. They insisted that is what they made… the real deal… NYC pizza. I will have to be the judge of that next time they are around town and open. Too many times now I've been told by pizza shop owners, that their pizza was NYC style and so far I've been extremely disappointed.
It was a fun day in the country, on the outskirts of Seattle. I am so excited to get into the city again, back to some of my most favorite spots.
To be continued…
10/25/14