When driving to our campground in Pipestone, Minnesota we just so happened to see a sign for Pipestone National Monument. I have heard of many of the monuments and national parks in this country but I had never heard of this one. The kids were excited to do the Junior Ranger program here and earn their first badge of many to come. And I was excited to find out what this Pipestone place was all about.
Turns out this monument is an active quarry. Only Native Americans can quarry here and apparently it can be a long process for them to get a permit. What are they looking for? Pipestone, of course. This a red stone that is found under layers upon layers of sandstone (or is it granite?). Traditionally Native Americans use the pipestone to make peace pipes.
We walked the 3/4 of mile trail to view quarries and the Winnewissa waterfall. It was hot and we were all overdressed. But we made it through and saw some beautiful sights.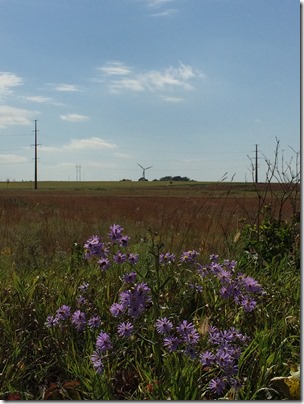 There were many different kinds of prairie grass throughout the park. All of them are so important for the ecosystem here in the Great Plains.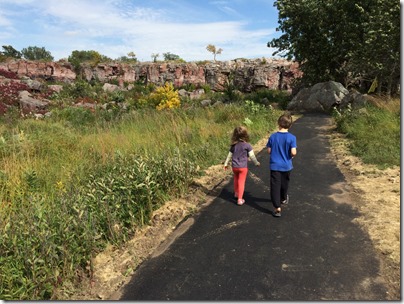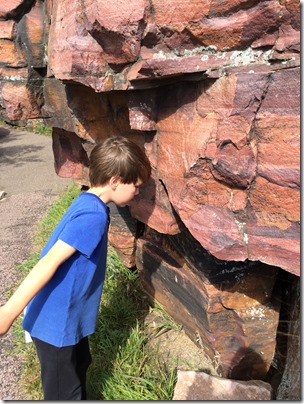 Koah observing a spider web between the amazing rocks.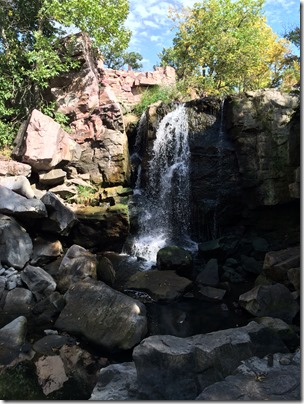 The falls.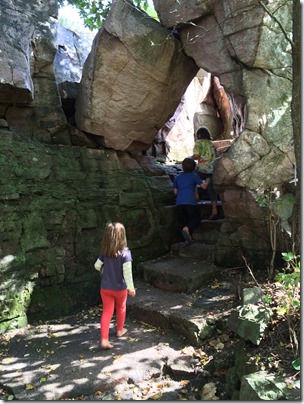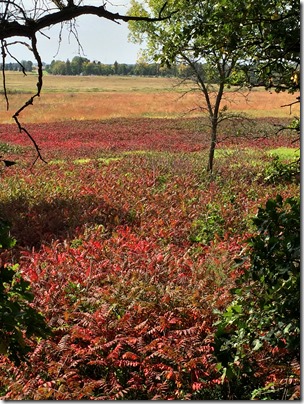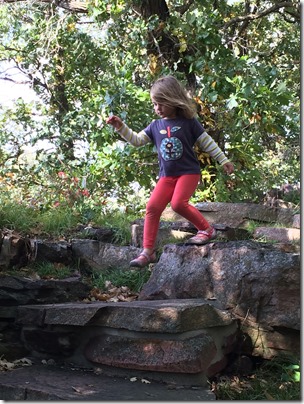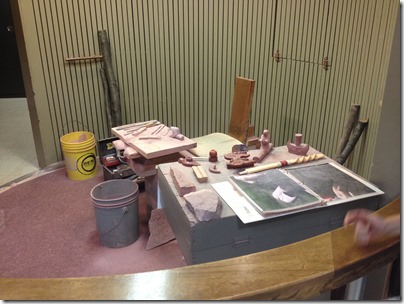 A Native American pipestone artwork.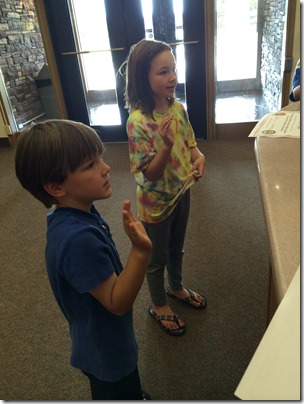 Taking the Pipestone National Park ranger oath to earn their junior ranger badge.