I will say this place is a little touristy and it could get little pricey for a family of 6 if we did the combo deal of the wildlife tour and the cavern tour. We decided to just do the cavern tour (which was pricey enough) and being that I am traveling the country I am technically a tourist every place I go so sometimes touristy is worth the time and money.
The kids said this place was really cool, literally and figuratively. It's a chilly 52 degrees 100 feet below the ground. We saw amazing stalactites and stalagmites and we learned about how this cavern was formed thousands of years ago.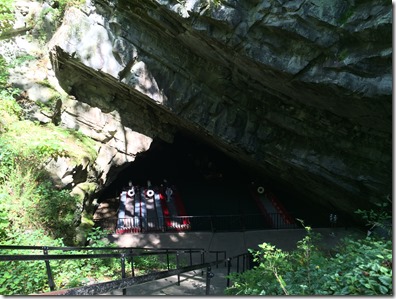 Getting ready to board the boat.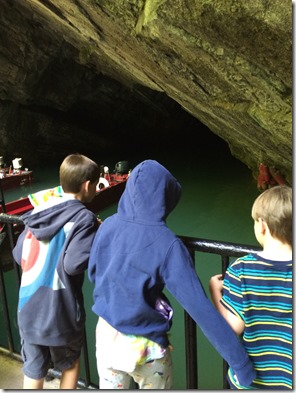 Feeling a little uncertain.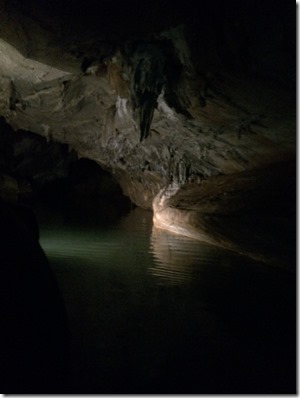 And we're off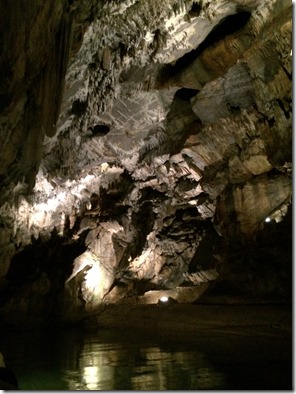 Amazed!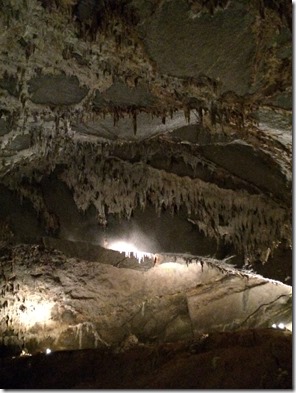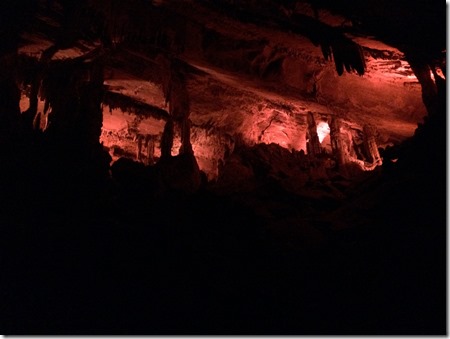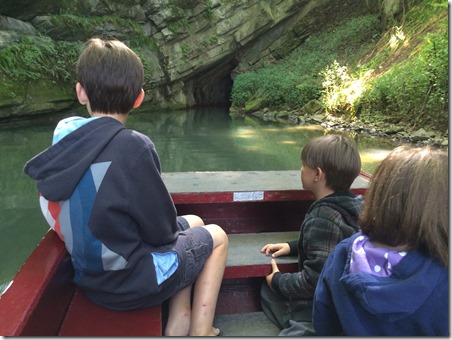 Freya was thankful to see daylight again… but then we realized we needed to go back to where we started from.