It's always risky to take a motor home towing a van down a one lane dirt road that you have never driven before. We must have looked like die hard Little House fans coming down that road. It's a good thing there wasn't a soul in site because we did need the entire parking lot… well it wasn't quite a parking lot but more of a turn around. We were on the hunt for The Ingalls dug out home. This is what we found…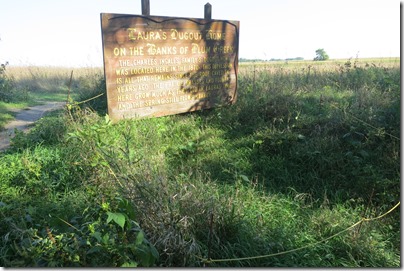 So we thought we were going to see the dugout that the Ingalls lived in while living along Plum Creek. It turns out that it is the ruins of the dugout. The dugout collapsed many years ago. Although the kids were disappointed that they weren't able to play in a real dugout, they were all being lured by the fresh spring creek water of Plum Creek, on this hot Minnesota September afternoon. Koah made the first plunge and the other 3 each followed in time. We are reading On the Banks of Plum Creek so this made this afternoon swim extra special.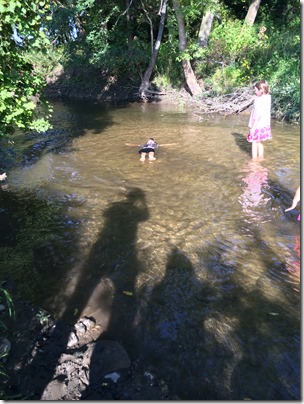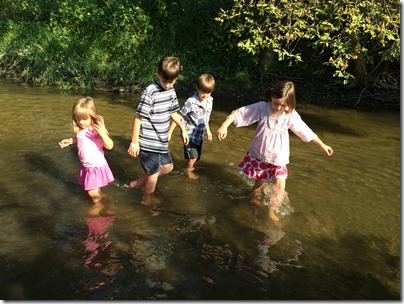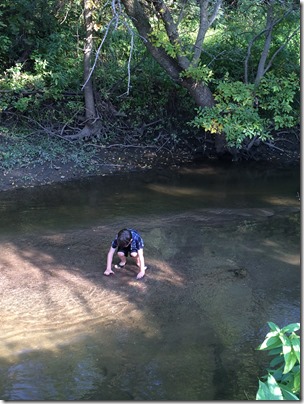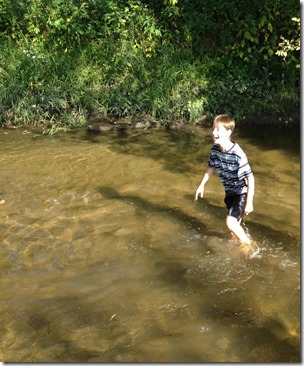 And the prairie…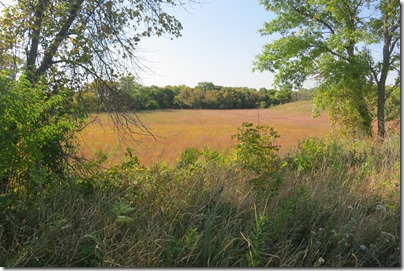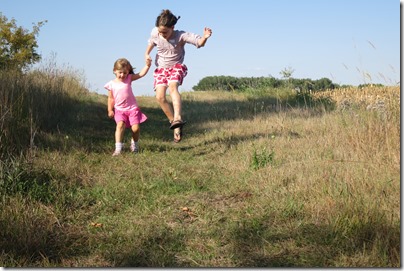 Instead of Mary and Laura it is Makenzie and Freya.
In the book On the Banks of Plum Creek the Ingalls wheat crop is destroyed by grasshoppers. While we were following a path along Plum Creek there were thousands, and I mean thousands of grasshoppers. Makenzie said they are locust and she is usually right but which ever they are, there are enough insects to completely destroy a wheat field.
The kids were super muddy when it was time to head out. The beauty of traveling in a motor home, always a clean (well maybe not clean but at least not muddy) set of clothes and water to rinse off with.