We ventured back into old town mainly because we were told by a local to not miss the old hardware store. The kids were told that they had "old fashioned" toys that were out in the open to play with and also available for purchase.
I must say it was a cool looking hardware store, far different than your local Home Depot.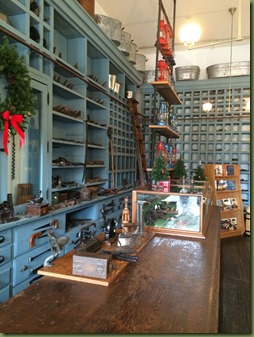 As for the toys, I liked the fact that most were made out of wood. Many were the standard puzzle type games/toys that can be found just about anywhere. They were super expensive and the kids did not want to use their money here. It is funny how they think twice about their purchasing when it is their money involved, not mine.

Freya spent more time playing on this box (pictures behind her) than she did in the hardware store.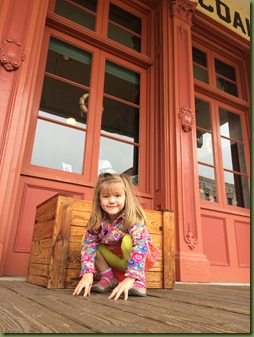 We had some fun taking photos in a little park we found at the bottom of these stairs. This was the street level at some point in time, although the sign at the park didn't explain when or why… or at least I can't remember if it did.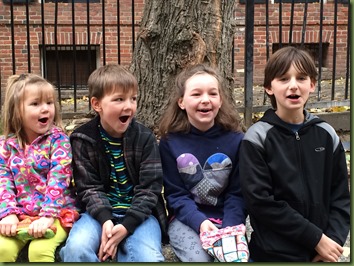 How could we leave the heart of the 1848 California Gold Rush without sifting for a little gold ourselves… well, fools gold. And if anybody was going to find it, it was going to be this guy.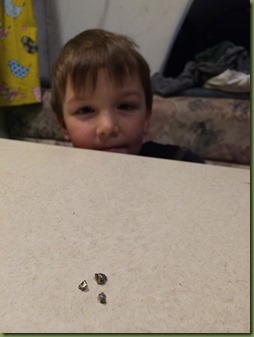 11/18/2014