I was very surprised how quiet this old town was. We stopped in the visitors center and the woman working explained that this was not at all unusual hence much of the vacant store fronts. But there were two store fronts that did grab our attention while we were walking and talking, learning a bit about the California Gold Rush.
#1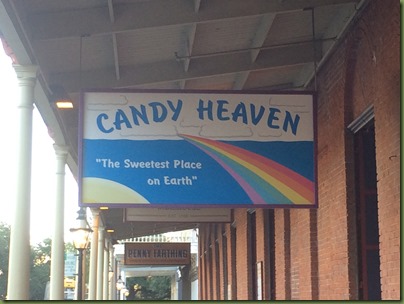 Need I say more… but I will. Upon entering we were told that we each could sample 3 pieces of candy. Sweet… no pun intended!! It was a long process to decide on just what 3 pieces made the cut.
While still deciding we were all offered a chocolate covered cricket. The general consensus…it tasted just like a Kit Kat.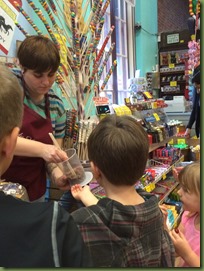 Store Front #2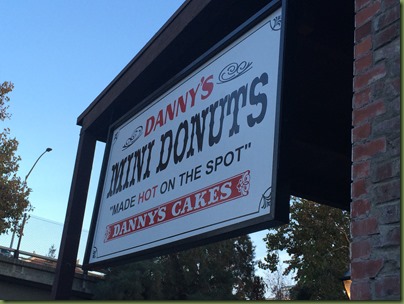 Danny shared his struggles with owning a small donut business, especially at this time of year when there are days that the cost to open the shop exceeds the profit he makes in selling donuts. Do stop here if you are in town, Danny makes a great mini donut!
Can you tell?
| | |
| --- | --- |
| Licking the bag. | Licking fingers. |
11/17/2014