Much of this tour was focused on how hard Jelly Belly works to perfect the flavor of their jelly beans. We were told that there are scientists on site that extract flavors from, say an orange and work diligently to give an accurate, as most exact possible flavor of an orange in a jelly bean. So when I saw these flavors, I questioned how this was entirely possible.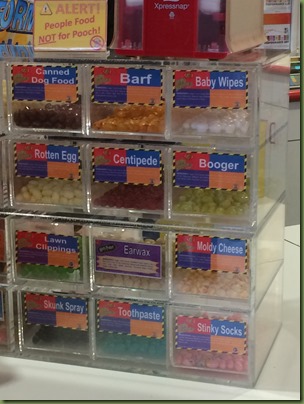 We also learned that these jelly beans go through a long process and only make the cut if they are perfect. If they are not perfect they are considered a belly flop and get rerouted and then bagged to only be sold at a Jelly Belly factory.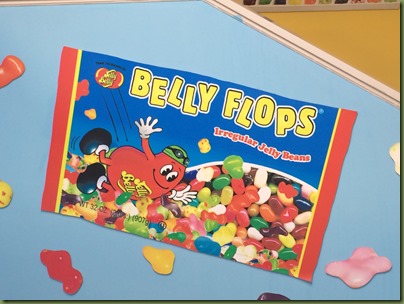 They also have artists that take pictures and recreate the picture with jelly beans.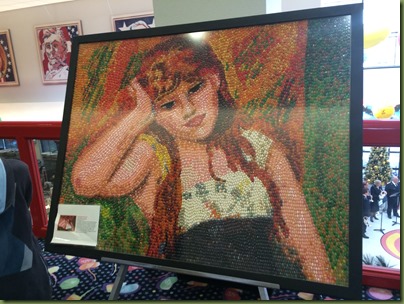 We thoroughly enjoyed this tour and left with jelly belly ache from all the free jelly beans we ate.
And yes, we were required to wear these hats.
11/20/2014