We said good bye to PA today but not before a last splash in the sprayground, some tie dye fun, a hay ride, and one lucky lady found the first silver coin hidden throughout the campground.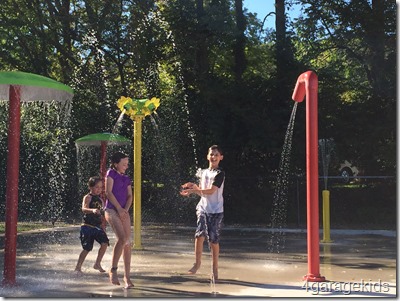 Sprayground.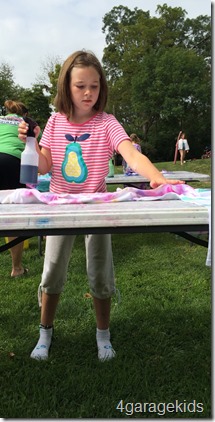 Tie Dye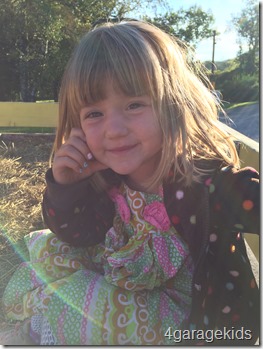 Hayride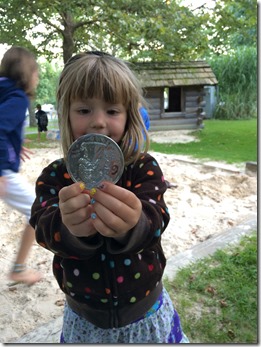 And the lucky lady.
It was a long day of driving from PA to OH. It's much hotter here, in OH, than it was in PA when we were in the mountains. Three quarters of the way to our destination the air conditioner in the cab of the motorhome failed on us. Not only did it fail us, it completely switched from AC to heat! I think the stuffy RV is what put 3 of the four kids to sleep for a good hour. When we arrived here in Streetsboro, OH, we were ready to get out and swim and play and explore. The only problem was the battery in the van was dead (and we were parked in the middle of the road). Thank you to the man who helped us jump the van (everybody is friendly at a campground)!
We are learning along the way, about downshifting and disengaging overdrive to avoid smoking brakes, making sure any thing that could drain a car battery is off or disconnected, and that the hot water heater that we thought was busted was really just a push of a button in the right direction. Like I said we are learning, and it has been fun.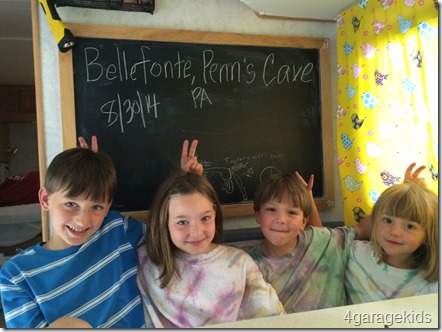 Until next time Pennsylvania…