We have been to several children's museums in our travels past and present. According to the kids, this place ranks high up as one of the better ones. There was something for all ages. When we arrived at about 11am my intention was that we would stay for a couple hours and then move on to the natural history museum directly next door and then try to get a quick stop in at the Japanese gardens in town. We were at the Discovery Museum until closing at 5pm. It helped that we were 1 of 3 families in the museum for the day. We got lots of individual attention from the very friendly, helpful staff. I would have liked to explore more of the town but the kids were content to stay, therefore I was. I was especially content when we were upstairs in the museum where they have a balance board. I spent a lot of time on this thing; it times how long you can hold your balance. And so it turns outs that I'm not as balanced as I thought I was. I guess I could blame it on the fact that I didn't pack a lunch and the museum didn't sell food… and boy was I hungry. The kids were so busy not one of them asked for food or said they were hungry… until we reached the van to leave… and that's another story.
Some highlights: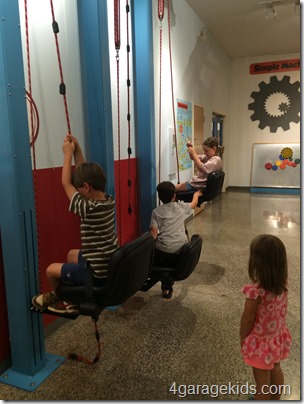 Pulley Chairs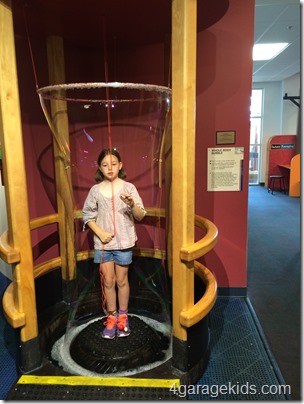 Whole Body Bubble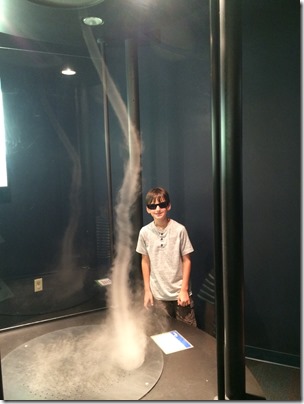 The Weather Man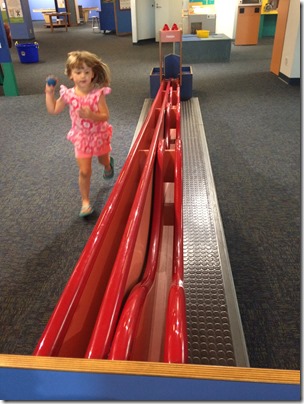 Freya was fascinated that by rolling the balls at the same time on the different tracks that each ended at the exact same time.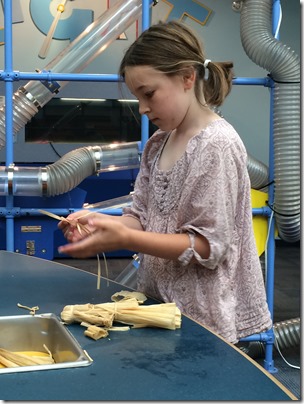 Corn Husk Dolls
Outside play.
They also had a new section of the museum called Build It, Make It. We spent a good amount of time there and left with lots of new abstract artwork for the motor home. The museum had a great variety of materials to work with. They had materials like scrap wood, pipe cleaners, and felt. They also had recycled materials such as bottle caps, old cds, and the cardboard from the inside of rolls of tape. The children had hammers, screwdrivers, saws, and clamps to work with if they chose materials that required them. Living in a motor home we are limited with the amount of art supplies we have. Makenzie and Koah love to have supplies at hand to freely create some new masterpieces. And this is exactly what they were able to do at the Discovery Museum!