I took entirely too many pictures of this A-M-A-Z-I-N-G place! It's one of those places you can't take your eyes off.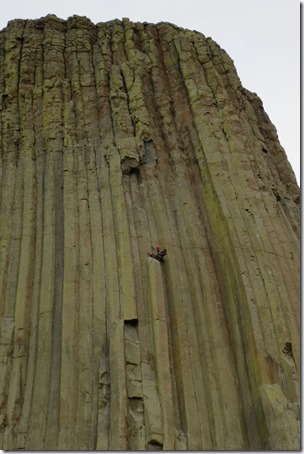 Can you spot the camera crew? Today they were filming an IMAX movie here. It is also not uncommon to see climbers on this tower.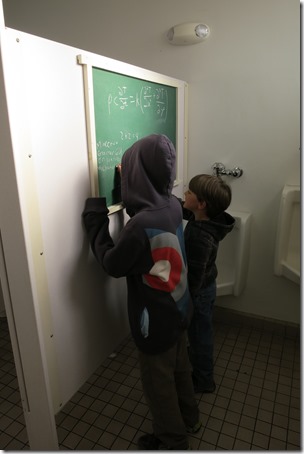 I'm not sure why there was a chalk board in the men's bathroom. My girls felt a little gypped as we had nothing special. Korben used this chalk board to write an advertisement for his youtube channel. Love the entrepreneur spirit of this kid.