It rained most the morning and into the afternoon. We weren't sure we wanted to venture out to Cuyahoga Valley NP in the mud but what's a little mud gonna do. And as is turns out the rain completely stopped by the time we got to the visitors center. The Erie Canal runs through this park and you can drive the towpath and see many of the boat locks that were used years ago. I didn't know much about the Erie Canal other than that annoying song we sang about it in public school.
There is also an area of the park that was once a dump. When it was taken over by the government and turned into a national park, beavers moved into the area and dammed an area of the canal creating marsh area and also many other habitats for other animals.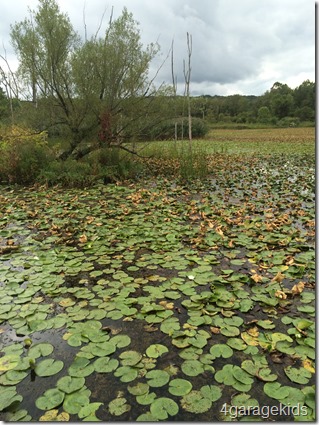 Beaver Marsh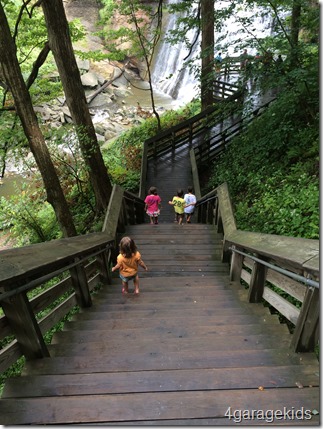 Headed for the falls.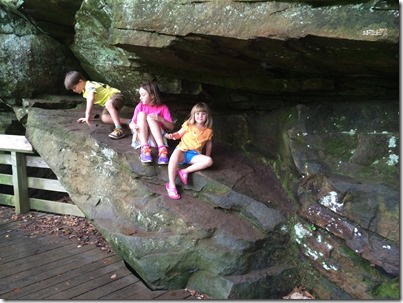 A stop for some rock climbing.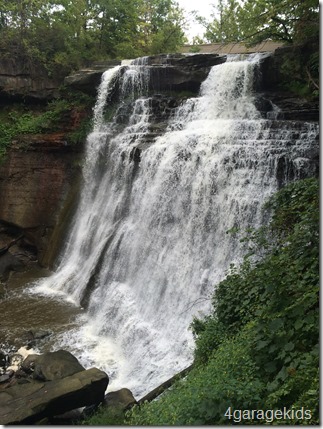 And we found the Branywine Falls
It was worth the stop and the ranger at the visitor's center was informative, giving us a quick lesson of some of the history of the park. And even though it is a national park there was no entrance fee… and we love free stuff (who doesn't). I think we would have spent more time at the park if we hadn't got such a late start but not much more.
The kids were excited to get back to the sluice at the campground so they could seine for "gems".