We rolled in Custer, SD one week prior to the town's busiest weekend all year… the Buffalo Roundup. More on the Buffalo Roundup in a later post. Mom and Dad also flew in to meet us for our week here in Custer. Woohoo!!
Day1: Destination Jewel Cave. The third longest cave in the US.
The boys did the long cave tour. Approximately an hour and a half and over 700 steps.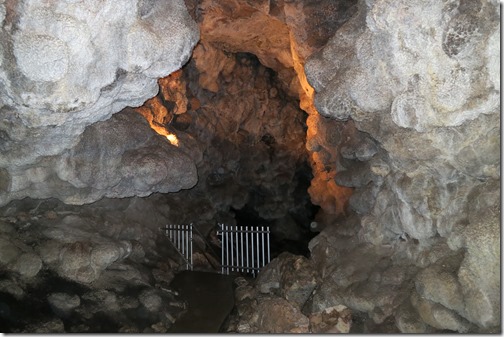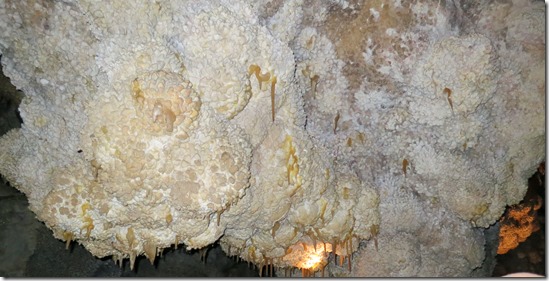 The girls and mom and dad did the short 20 minute tour of the cave and spent some time outside sniffing Ponderosa Pines. The ranger at the visitor's center asked us to sniff a Ponderosa Pine and report back to him on what we thought it smelled like, vanilla or butterscotch. Vanilla all the way at first but then there were a few that did have a hint of a butterscotch smell. When the wind blew in the direction you were standing, the aroma in the air smelled like a baker's kitchen.
We also learned about bats in the cave which are generally found at the caves natural opening miles away in Wyoming. The kids completed the Jewel Cave Junior Ranger book and took the National Park oath which included listening to your parents and making your bed every morning. There is no such thing as making your bed in our motorhome. It is either turn your bed back into a table or move your blankets over because more blankets need to be piled there because the table is being put up.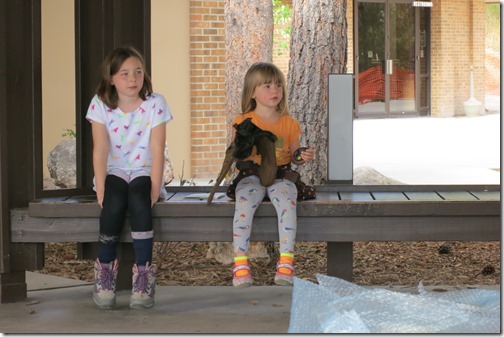 Ranger talk on bats.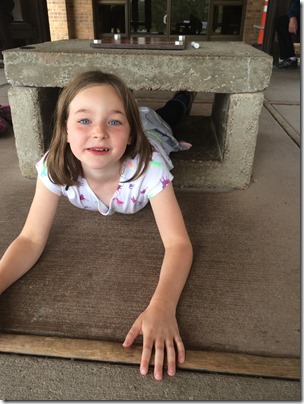 Pretending to be a caver.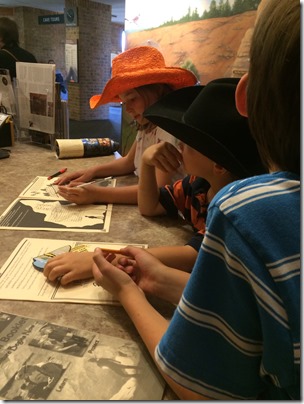 Working toward earning a Junior Ranger badge.
I must mention that the weather couldn't be more perfect. Sunny and warm today and all week long. Beats the several inches of snow Custer had just a couple weeks ago.
Oh and one more thing… Happy Birthday to me!!