We headed to Crazy Horse late in the day thinking that a couple of hours would be more than enough time to see and experience this monument. What we didn't know was that at the monument is also a huge museum on Native American history. I could have spent all day just at the museum learning about the history of the Lakota Indians among many other tribes from the area, minus 4 kids in tow. I have a thing for Native American history so maybe that is why this was so impressive for me.
We watched a short intro film about the monument. We learned that this monument is not government funded and it only gets worked on when funds are available, which are all from entrance fees and donations from the public.
The face on the mountain was unveiled in 1998 and because things don't look much different on the mountain than they did in 1998, I wonder what the monies are going toward. After talking to some locals at the laundry mat, they also have the same question. They said it's rare to see the mountain being worked on but did agree that the museum is quite impressive. But I don't know how the money is allocated and maybe currently more money is being poured into museum artifacts. Don't get me wrong, it cost us just $28 for all of us to enter and we all agreed it was well worth our time and money.
This is Crazy Horse currently: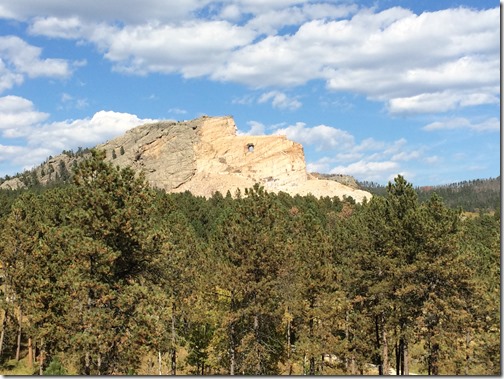 Here is what Crazy Horse is supposed to look like upon completion: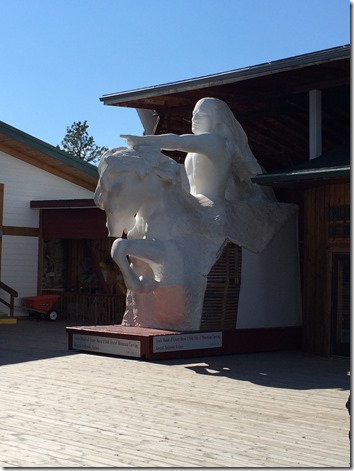 We were selected to participate in The Snake a Native American dance about the strong bond of friendship.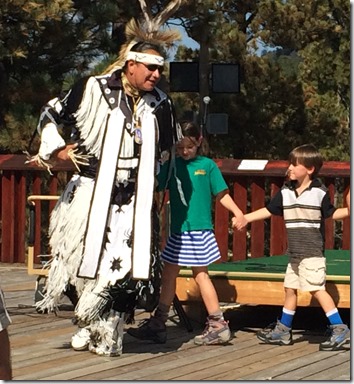 They also had a small hands on area for the kids. Here is Makenzie trying to grind corn kernels.