We are staying at Bear Cave Campground so it was easy to head over to the cave when we had a little down time. It is a small cave but packed with lots of fun history facts. The cave was used as a hideout for a famous bank robbery in OH, also as a stopping point on the Underground Railroad, and did in fact have bears hibernating in it at one point. But mostly it was used by the Potawatomi Indians for shelter especially during the harsh Michigan winters.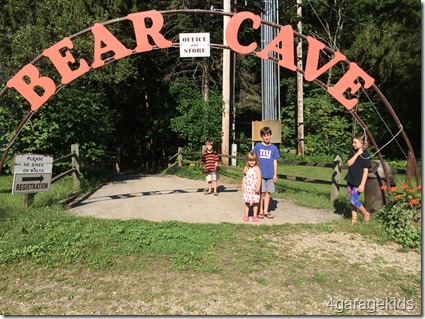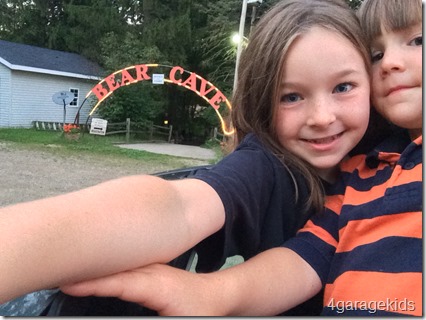 A selfie hanging out from the sunroof of the van.
Right before we entered the cave the campground manager decided it was the right time to tell us that there are bats and snakes in the cave. The excitement level dropped immediately, especially by my girls. They hesitated but went anyway.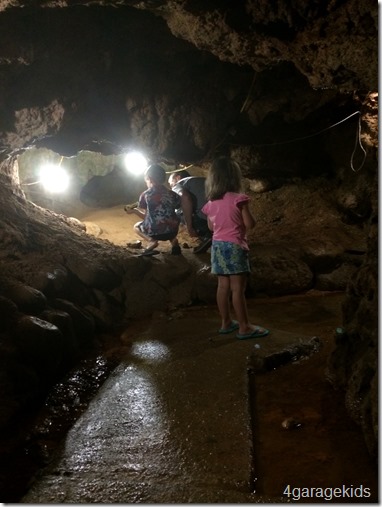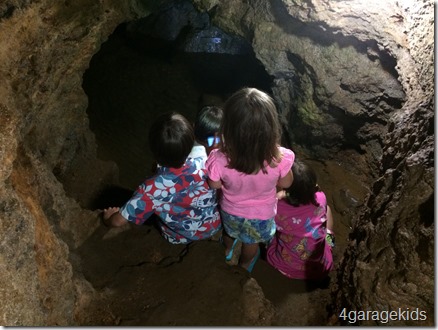 Examining the secret room used by the Underground Railroad.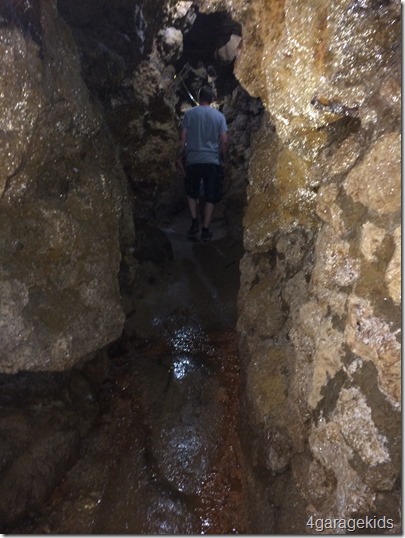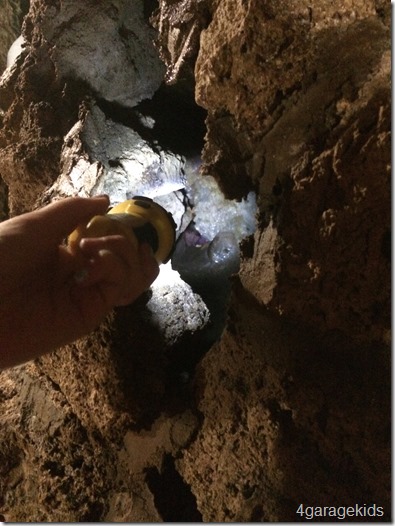 Can you spot Koah's face? This picture is a little freaky.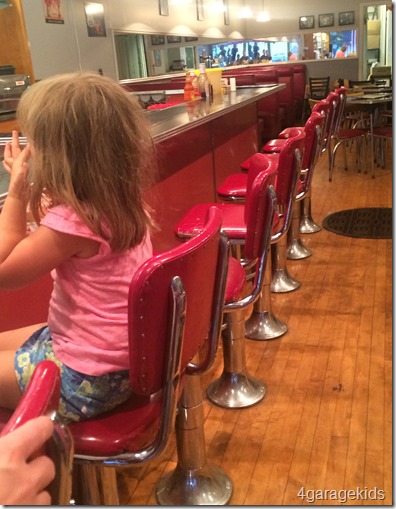 After a day of sand dunes and caves, what better way to end today?… a trip to the old school Buchanan Sweet Shop in town.