We figured since we were in the Santa Monica area that we would reach out to our friend Alex who lives there. He was excited to hear from us and just as excited to offer to take us out to lunch in Malibu…. he didn't have to twist our arms, we were excited to see him and be treated to lunch.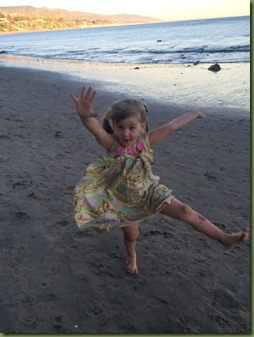 It was great to see our friend and we thoroughly enjoyed our time with you Alex. Thank you!
Hanging outside the restaurant. Note Makenzie, she is reading.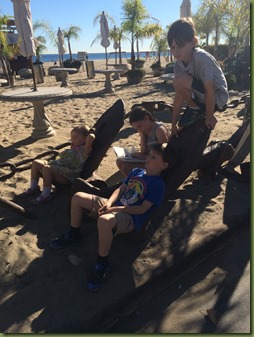 Walking on the beach. Note Makenzie in the background, reading.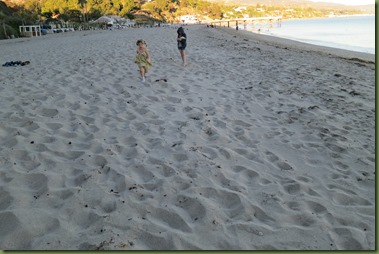 A little bit of cliff jumping. I love these pictures. Note Makenzie, you guessed it, she is still reading.
Dipping our toes in the Pacific and Makenzie is still reading.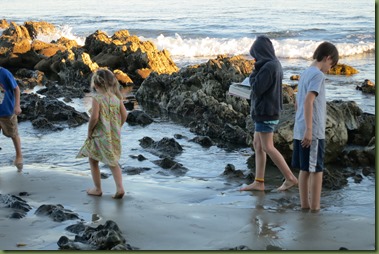 In every picture I have from this day Makenzie is reading but there were moments she took in the view and felt the frigid pacific ocean waters splash on her toes. This kid… I'm so in love with her.
11/26/2014