We made it to Montana! First stop Billings, in this ginormous state.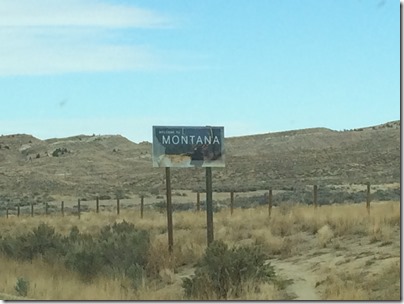 We cooked mini meatloaves on the grill, mostly prepped and cooked by Makenzie and Koah. The best part was the crispy parts cooked onto the aluminum foil.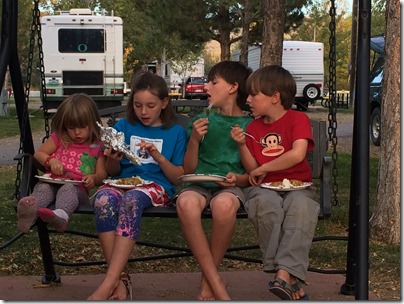 We also had a quick bit of hail move through.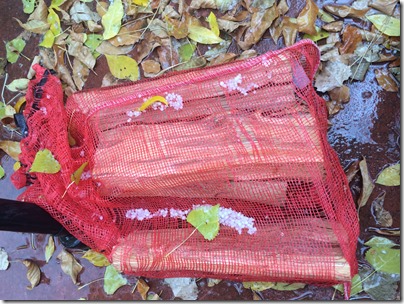 The kids had fun at the playground. And more on that in a moment.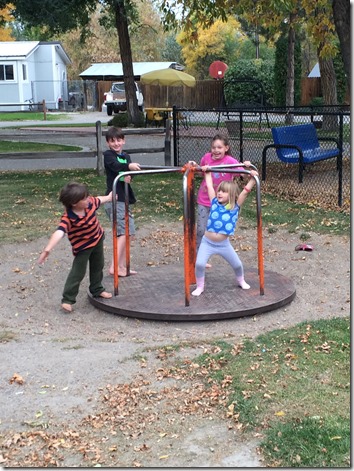 But the best part of Billings was meeting the Higgins family. Turns out that they are on a similar adventure, traveling in a blue school bus.
Also turns out that they have 4 children as well in the same gender order as us.
Also turns out that their children are about the same ages of our children.
Get where this is going…. Kids to play with!
And kids to play with means time to get things done rather peacefully, like cook a meal uninterrupted, fill all the RV tires with air, and have an adult conversation with little disruption.
These couple days in Billings were fun with the Higgins. After we pulled out of the campground the kids got a little choked up that they wouldn't have the Higgins kids to play with anymore. We are hoping our paths cross again someday.
Oh and playgrounds can be dangerous. Courtesy of the 2 oldest boys.
Merry Go Rounds Can Be Dangerous