Our Thanksgiving plans were… well we didn't really have any. We thought maybe we would be in Redwoods National Park or maybe the Oregon coast. We weren't really sure how or if we were going to be cooking a turkey. After we decided to head south to LA to visit friends we knew Thanksgiving would now be celebrated there. But what we didn't know was that we were going to be invited to my friend's brother's house for the big meal.
Thank you to John and Renu for opening up your beautiful home(of 2 weeks) to us for a Thanksgiving feast. And to my dear friend and Jersey girl Sherry for cooking. What a day?
Can you tell these kids had some fun?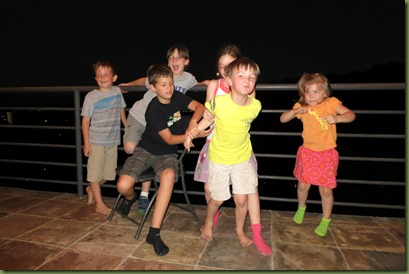 We got to hold a one hundred trillion dollar bill… yes please!
And take a picture with an Emmy Award.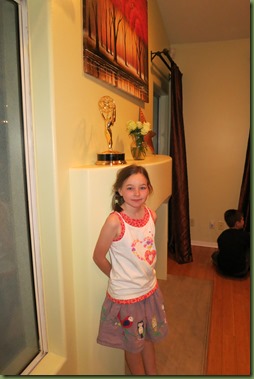 And be reminded how thankful we are for good friendships!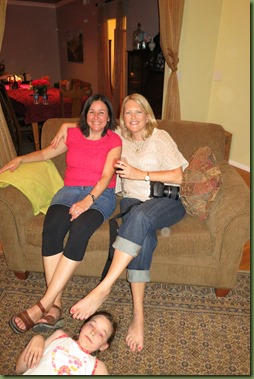 11/27/2014